I know it's been awhile! It's been crazy around here. We went on vacation to visit family a couple of weeks ago. We had a great time! Although, let's just say the car trip wasn't exactly fabulous. Twelve hours of driving to and from, with three kids under 6 is always a joy. Thankfully we did split it up.
I can't believe the holidays are right around the corner. Time seems to just fly on by these days. With baby number four coming in only a few short months I have been doing a lot of early preparation. We've already decorated for Christmas! I know CRAZY but the boys were so excited.
I even got my Christmas cards ordered already. I'm just little miss organized! I guess you could call it early nesting. 🙂 Here is a sneak peek!!!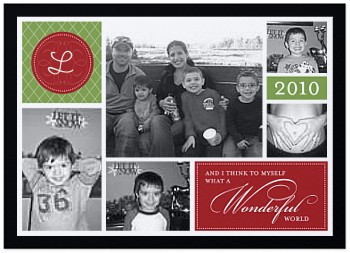 With Love Chartreuse Christmas 5×7 folded card